How Calm Used Digital Tactics to Master TV Brand Advertising
This post is different from our typical blog post format because this story deserves more detail. If you'd prefer to watch a video (18 min) instead, scroll down to the bottom.
Calm is a leading global health & wellness brand with a mission to make the world happier and healthier. You likely know Calm as the #1 App for Mental Fitness (over 70M downloads) and for their meditation and sleep content, but Calm is a whole suite of products, including some really great music, nature scenes and sounds, and masterclasses, available in 5 languages.
Calm's journey on TV is interesting in many ways, but one specific to Tatari is that they launched on TV with us (May 2018 to Oct 2018) and shortly after left to work with a traditional agency. Calm eventually came back after realizing the uniqueness of Tatari's approach (i.e.using data science, analytics, and technology) to help them scale. So let's take a look at how Calm has mastered TV since (lead by Erin Hassey and Dun Wang).
For context, Calm's marketing mix has always been dominated by digital; acquiring new users on platforms like Facebook, Google Adwords, and other owned & operated properties that allow for event bidding and optimization. In 2018, they expanded to Podcasts, OOH, and TV. Calm measures attribution both through Appsflyer and a "How Did You Hear About Us" (HDYHAU) survey. And what they saw from TV was revealing; users coming in through linear TV ads were the least likely to be attributed to any digital source, which meant the traffic was highly unique and incremental.
Calm's journey, much like most DTC brands, followed three phases.
• Phase I is about driving performance, focusing on metrics like CPI and CAC (as is the case for digital acquisition).
• Phase II is about scaling up by doubling down on what worked in Phase I.
• Phase III is much harder because it moves beyond the direct response tactics, and into brand objectives. We'll focus most on this phase in this case study.



Phase I & II: Efficiency at Scale

When the Calm team got started with TV advertising, they aimed to focus on the same performance metrics they used for digital customer acquisition, CPI and CAC in particular. Using Tatari's dashboard, they get these measurements on a next-day basis (even for linear airings!) with additional granularity (for example, by network, daypart, demographic, and creative). We provide two fun, but highly actionable, examples below.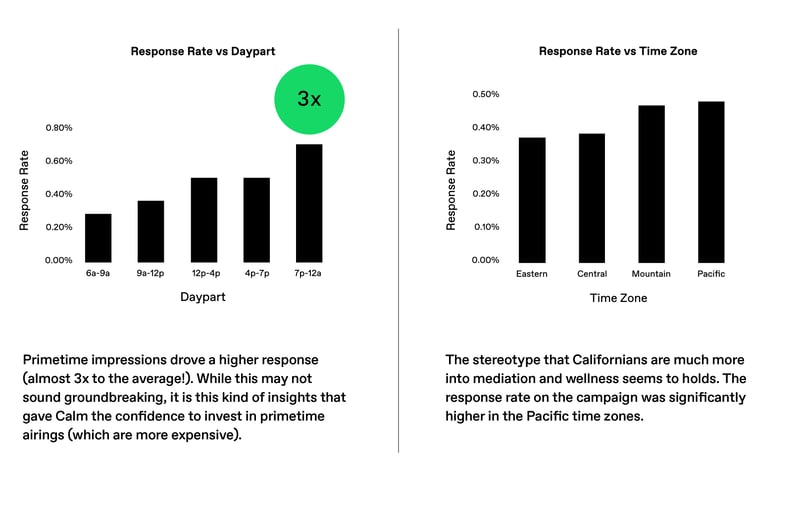 Possibly the most important thing in these initial phases is creative optimization. The direct-response creative aligned well with typical best practices; simple messaging, a strong download CTA, and App Store badges.


The data shows that the 15-second creative outperformed the 30-second version, and Calm was able to optimize their campaign by focusing on the shorter length (keep impressions high but costs lower) and testing small tweaks to the creative's message like switching the voice-over.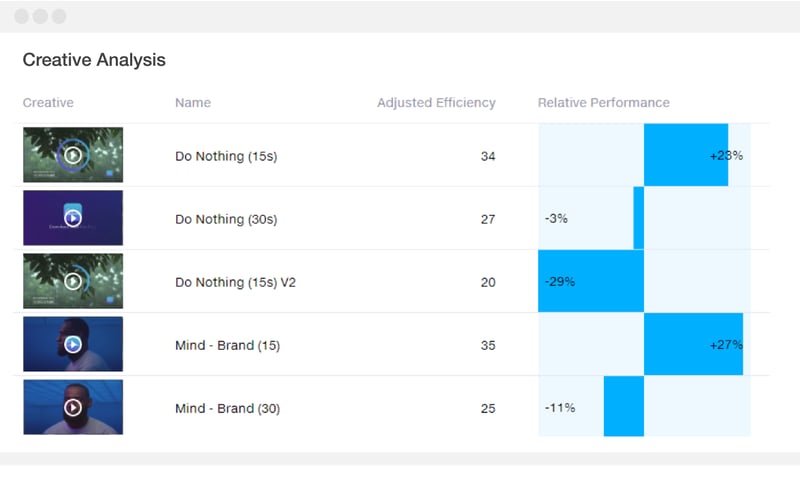 Phase III: Branding is also a part of growth


Brand advertising, and the switch away from direct response (DR), is the hardest of all. It requires a change in both creative and media, each explained below.


Creative:
Tatari has helped many brands in this phase and has seen many different tactics used for injecting brand in the creative:
• Integrating your product with a show
• Sequence / story-telling / multiple messages
• Enlisting an influencer/celebrity
Most brands hope to get celebrity endorsement and very few get a spokesperson. Calm got both. In early 2019, LeBron posted on Instagram that he used the app every day. By partnering with him, Calm had an incredible opportunity to advance dialogue around mental health and raise awareness around the importance of "Mental Fitness". The partnership included having LeBron himself create content within the app and bring Calm to his foundation and ipromise school.


The creative Calm produced focused on storytelling, introducing a new concept to a new audience of male millennials that did not know about their service and app.


Media Buying:
Brand advertising requires a fundamental change in media-buying strategy. The overall goal is to drive higher reach and impact, often established through:

• Major cable prime, especially first-run
• Broadcast TV, especially first-run prime
• Major live sports
A simple example is Calm's airing during the Lakers vs Clipper Christmas Day game. This was a double-whammy since it allowed Calm to align creative branding (LeBron's image) with the brand media buy (a Lakers game).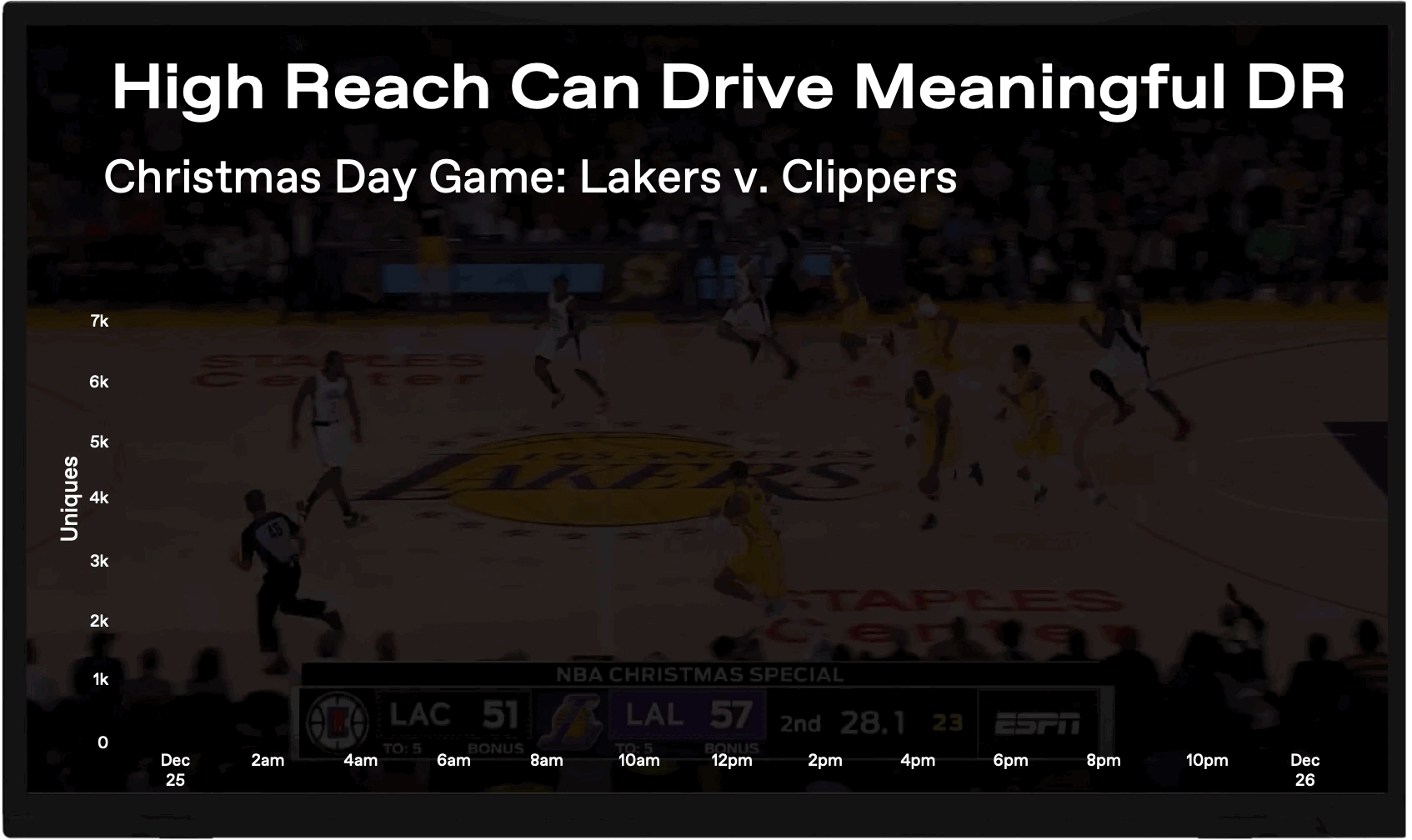 The impact of such brand spot is significant, and visible. In this case, 7,000 installs in just one small minute. Whilst seemingly good, from a pure DR perspective, it is actually not. The table below (which is illustrative, and doesn't speak to Calm's specific numbers) shows that a higher (brand) CPM, holding all other things constant, can lead to poor short-term (or DR) performance.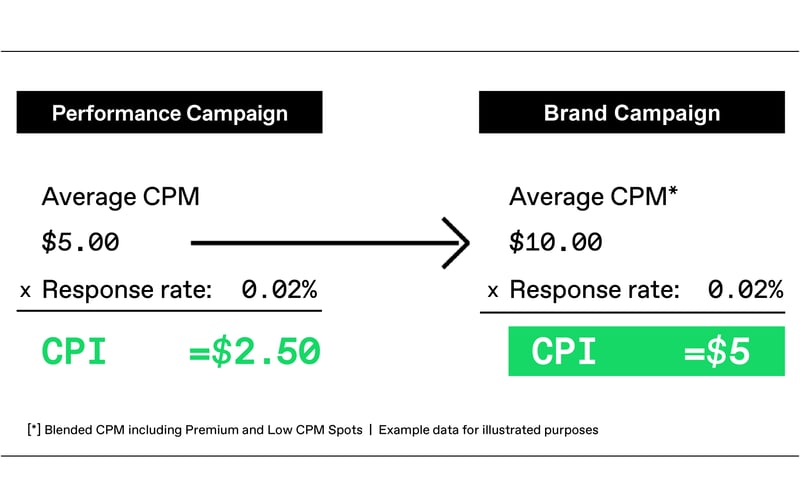 Planning and measuring a brand campaign requires that advertisers use some of the oldest metrics in TV advertising: reach and frequency. The big difference at Tatari is that we run such analysis using IP-level data, either from smart TV or streaming publishers (as opposed to a small panel of 40,000 manually surveyed Nielsen households).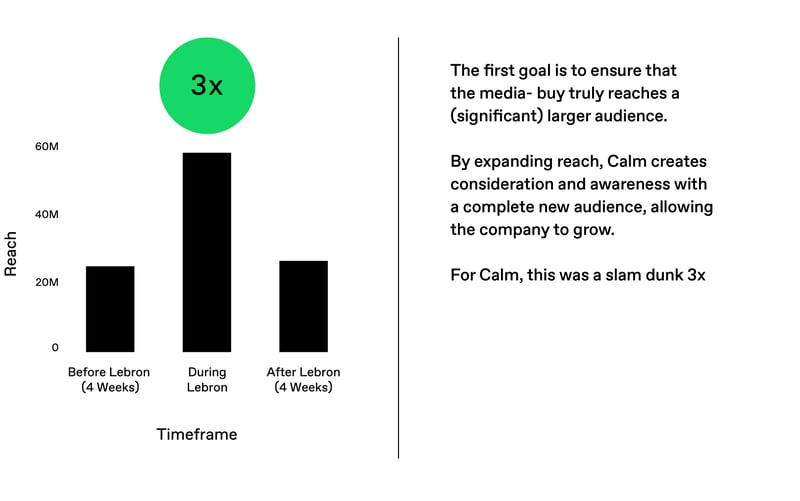 In a second step, we optimize for frequency.


We calculated that while a single ad view drives the highest response (in this case installs), it actually may take an average of 7 or more impressions to drive the highest conversion rate (subscribe). We can use this data to optimize frequency.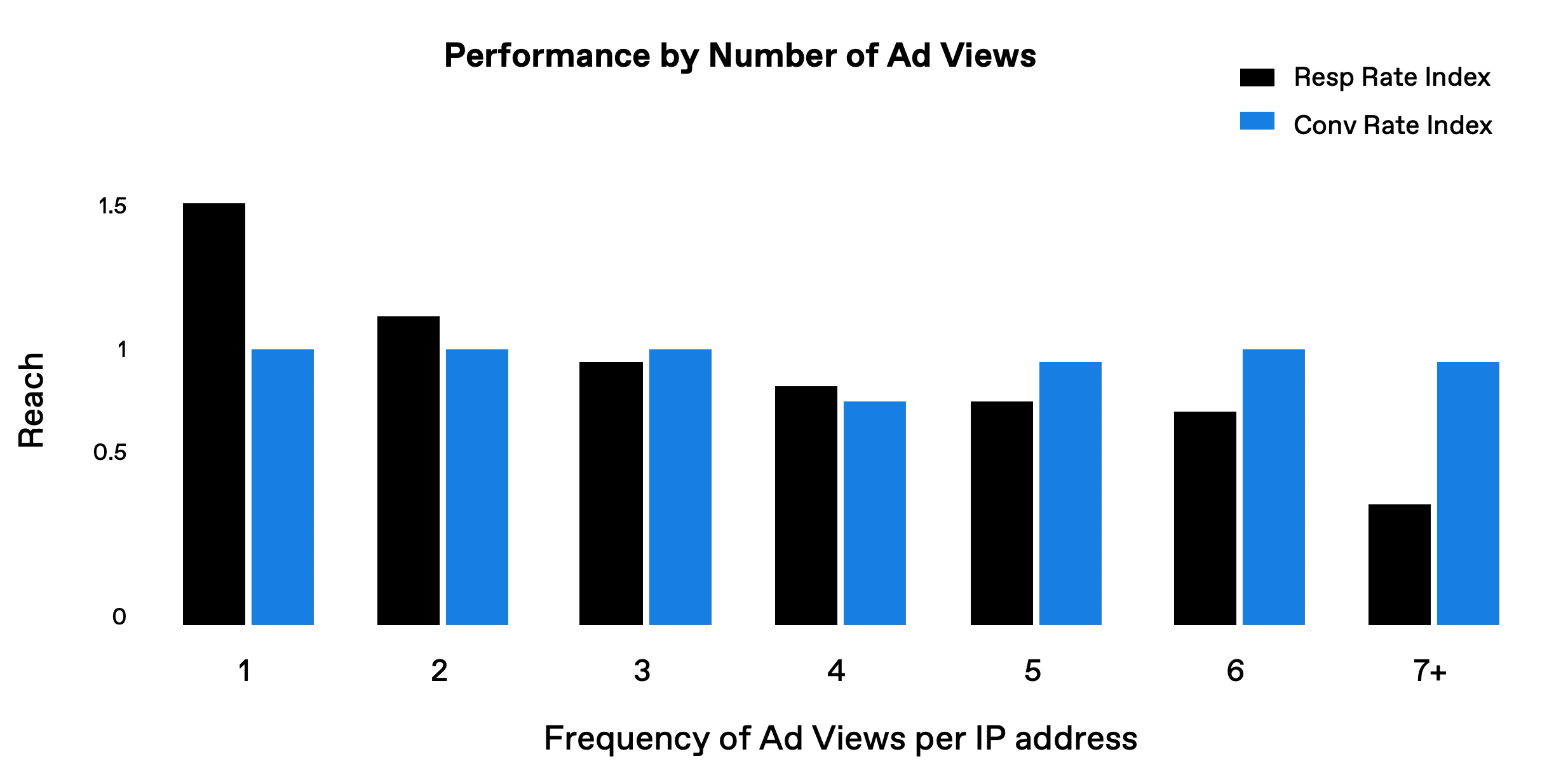 Furthermore, we use closed loop IP-data to prove the efficacy of streaming (and align with Calm's goals of reaching a new and younger audience). As demonstrated below (highlighted in white) we were able to show the unduplicated audience reached on streaming impressions vs linear airings. This allows for further optimizations by investing appropriately on specific streaming publishers.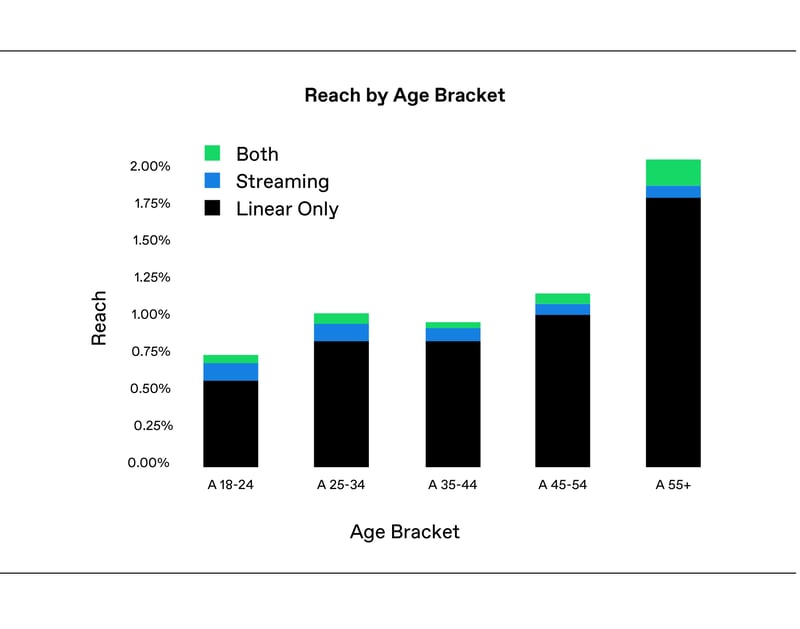 This combination of reach extension, frequency optimization, and linear vs streaming balancing rounds out the brand optimization. Whilst short-term metrics (like CPI) may not look great at first, the brand optimization eventually lifts the business as a whole. This is typically best demonstrated by the blended sales conversion going up (i.e. not just the conversion from TV). It is the true halo effect of TV kicking in, or the impact of TV on other channels becoming visible. A snapshot comparison (Calm's internal data) of "pre-LeBron" vs "post-LeBron" shows a weekly spend increase of 7.3%, but an overall purchase increase of 71.2%.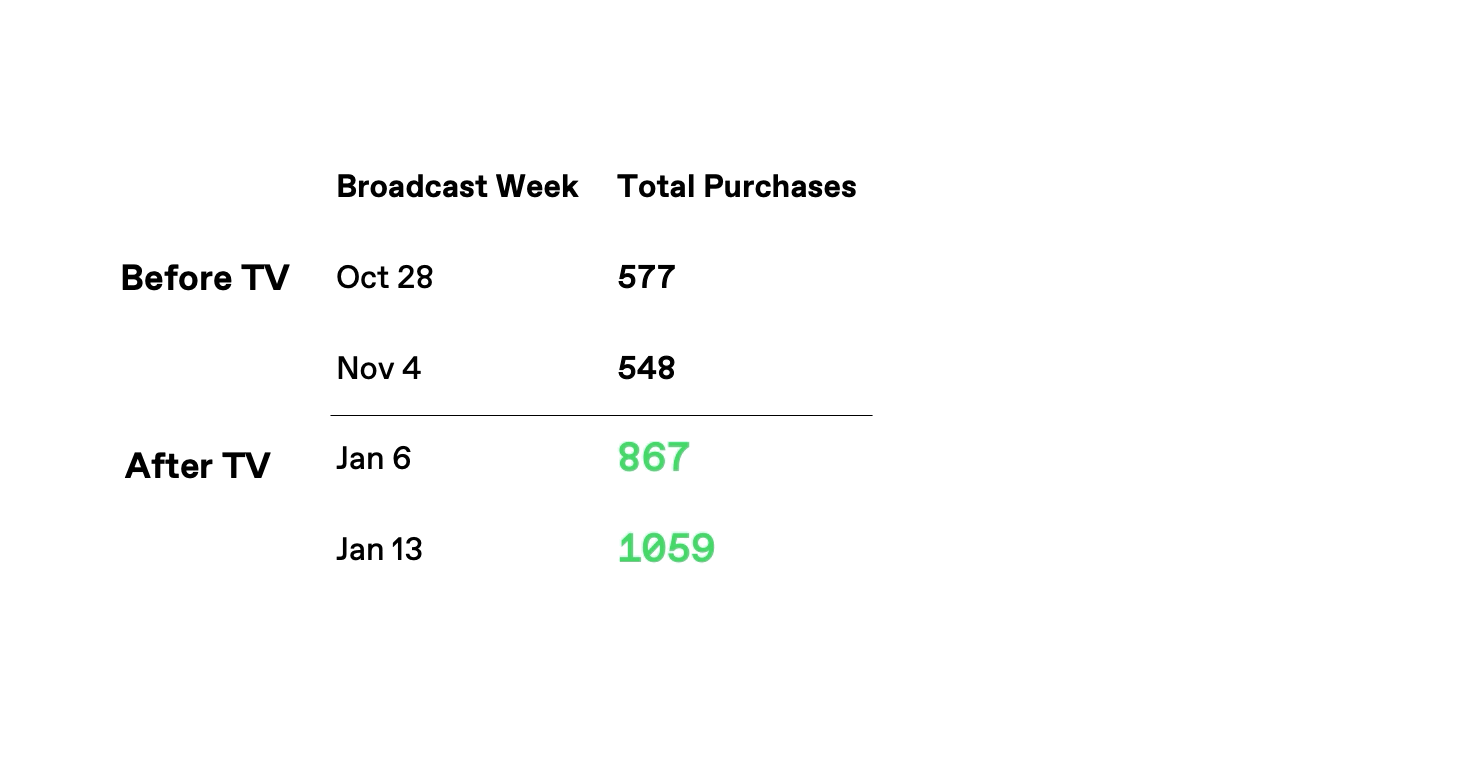 The percentage of users continuing to self-report as coming from a TV ad stayed strong long after the brand buy, bringing their entire TV portfolio into profitability at the end of January, and causing Calm to plan for their second phase of brand investment on TV.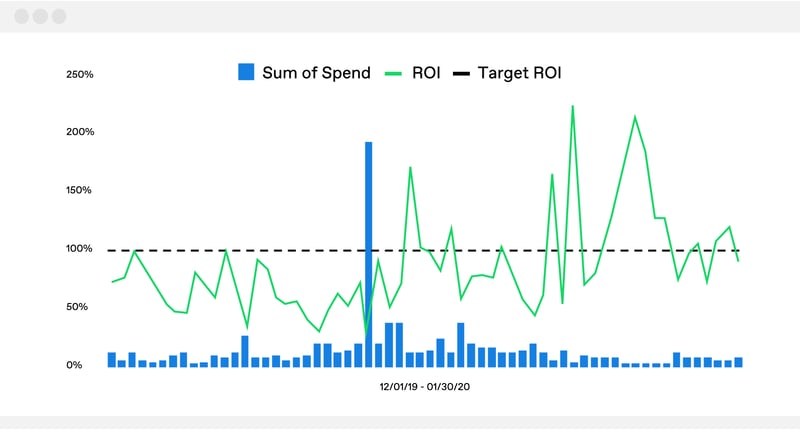 Brand campaigns are not about throwing a lot of money on a bunch of expansive airings and impressions. It's a deliberate strategy, one which is led by data (IP-level data from both linear and streaming) and the analytic prowess to parse through it. Without either, it's just old agency talk and guess work. Calm masters this to perfection, and the results as shown above speak for themselves.




Full video presentation from March 4th, 2020